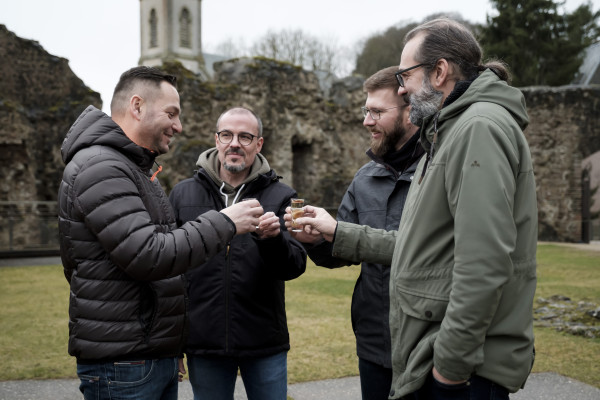 Explore the distilleries that Guttland has to offer in a vintage bus. You get an insight into the history and production of homemade spirits.
During a tasting, you'll have the opportunity to sample different varieties of "Drëpp" (schnaps).
Informations
Other information


Minimum age for the tour is 18 years


Lunch included


In case ofbad weather conditions the busmay change.


Included in the offer
Lunch included
Public transport
Mersch, Maartplaz
Parking
Parking possibilities are available
Location
---
Tickets
Direct contact with the owners of the distilleries
Enjoy local products
Distilleries are private property and part and parcel of Luxembourgish heritage
It's an exclusive day trip
Price
99.00€
Duration
7 hour(s)
Languages offered
German, French, Luxembourgish