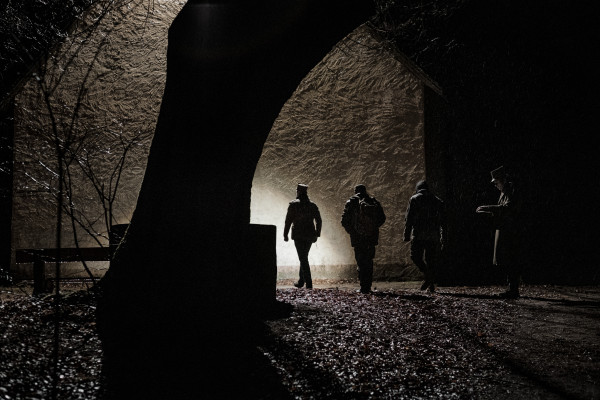 We set off at nightfall through the forest along the Luxembourg.
Together with your guide, you will embark on an exciting journey with many stories, about the fates of people for whom smuggling was at times a necessity of life. The tour ends with a small bite to eat.
Informations
Location information
In the courtyard
Other information


Hike of about 5km


Dress according to the weather


For adults and children aged 12 and over


Dogs are not allowed


Included in the offer
Abgeschlossen wird die Tour im Warmen bei einem Happen zu essen.
Public transport
Beckerich, Bei Schmatten
Parking
Parking facilities are available
Location
---
Tickets
Exciting hike in the dark when night falls
Experience and enjoy the natural surroundings in a different way
Exciting stories and anecdotes are ready to be told
Price
32.00€
Duration
3 hour(s)
Languages offered
German, Luxembourgish